While putting the curriculum together for Robust Brand Positioning for Start-Ups, I had a good time thinking about brands in the same industry that have wildly different attitudes.
Normally what happens in brand archetype discussions is that 12 completely different types of business are mapped to the 12 different archetypes. This is great for understanding the traits of each archetype, but falls short of helping you, the brand owner, in creating differentiation from other businesses you're competing against…!
"Of course, Skittles is a Jester! But should my bank be that wild?"
"North Face is the Explorer! But could I also try using the Lover archetype for my outdoor clothing brand?"
For me, this is where it gets interesting. Seeing how different brands in the same sector can explore different personalities, or Attitudes, as we say at STANCE. Here's a little clip from the course that explains this:
Fairy vs. Persil brand archetype
I'm sure a scientist somewhere will hate me for saying this, but there isn't a massive difference in the efficacy of washing detergents. Detergents are similar products where the brand and marketing does a lot to drive purchase behaviour.
Normally when I think about a washing up detergent brand, I think of white towels, clean sheets, a baby. (Why not through in a puppy too?)
This is also what Fairy thinks. These soft and fluffy traits are very much aligned to the Caregiver archetype. I would argue that the Caregiver is an expected archetype for this type of brand.
But dang! You're Persil. Do you try and find whiter towels and better-looking babies, or do you go back to the drawing board and come up with some original comms?
If I were in the room at this point, I'd roll out the brand archetypes and do an interactive brainstorm. We'd spend a little time with each archetype and say,
"So what about if Persil was the Lover?"
"OK, so now let's write as if Persil was the Creator"
Boundaries aid creativity
By using the archetypes to force the creative function, the people in the room can focus their energies on populating specific ideas. It's a smart tactic.
In the case of Persil, the company was able to lean in the direction of the Explorer with the "Dirt is good" line.
I love this line—It couldn't be much more different to Fairy's "Sensitivity is our strength".
Instead of towels and babies, they have really filthy kids who are being encouraged to Explore. To try stuff. To get dirty. To live.
Learn more about brand archetypes
We're borrowed a few bits of choice content from the course: Robust Brand Storytelling for Start-Ups and put them in a mini archetypes course. You'll learn about how to use movie characters to choose archetypes and also see an example from Robin, where we trialled a few different tones using archetypes as the basis for that exploration.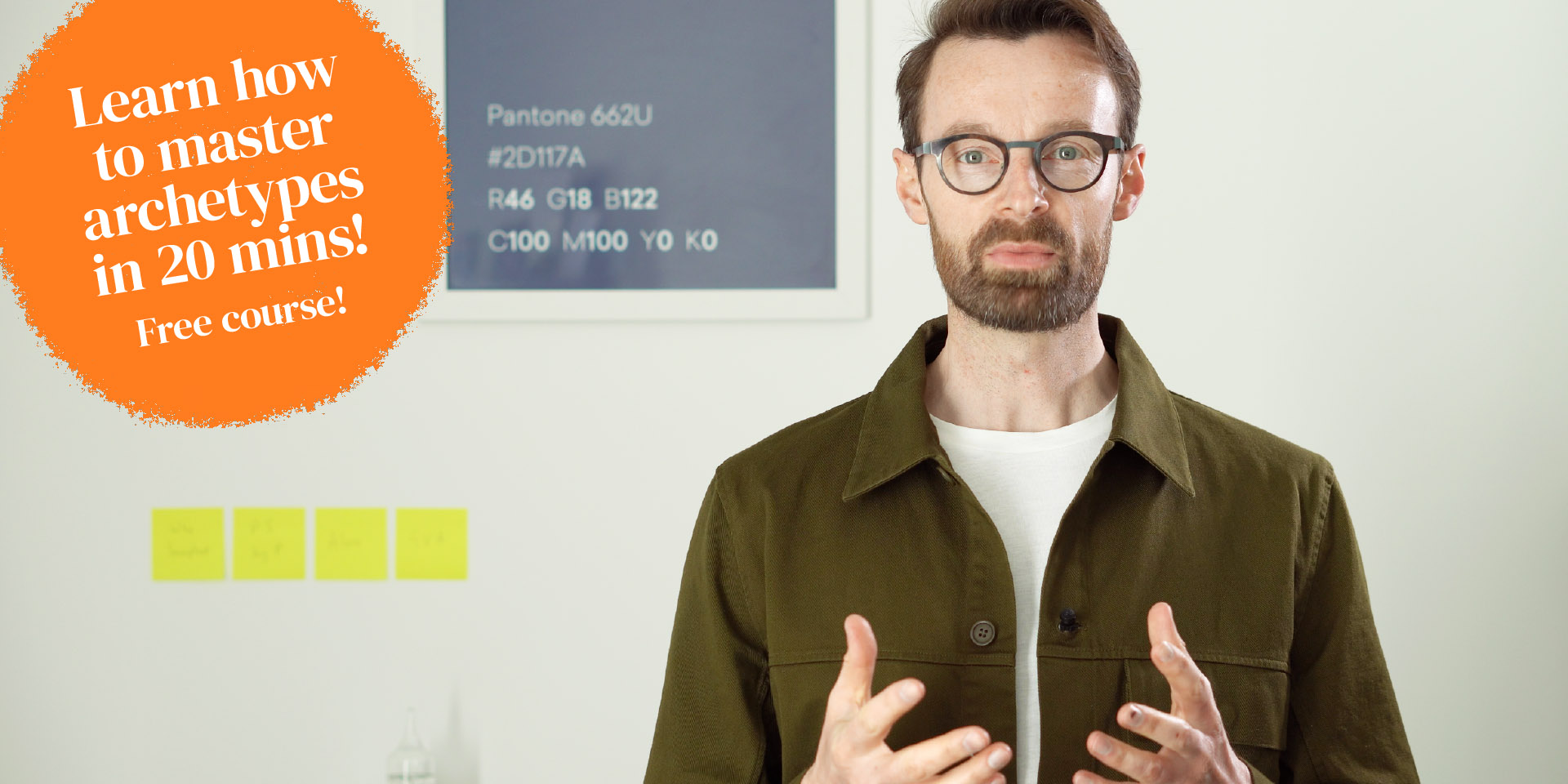 Did you like this? Check our brand storytelling case studies with Runway East and Legends. For brand theory, check out: Should you use brand positioning axes in your VC deck?