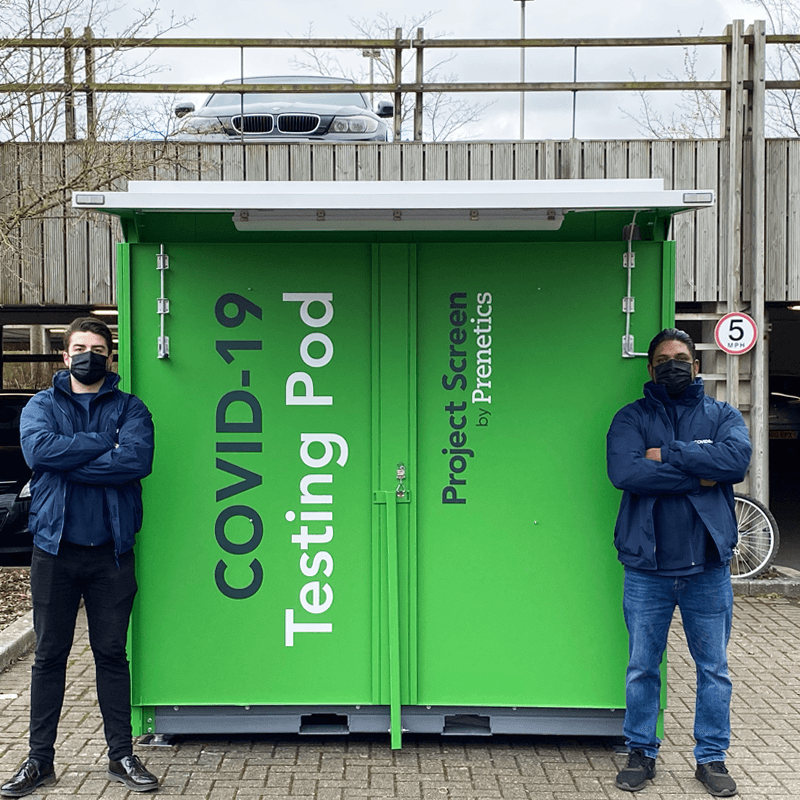 Since March 2020, STANCE has had the privilege of working with Project Screen by Prenetics, one of the world's leading companies in COVID-19 testing.
Prenetics is a genetics company by trade with several consumer brands including DNAfit and CircleDNA. The idea behind all their products is to help people lead healthier lives by empowering them with more information about how their bodies respond to food, exercise, sleep, stress and medicine. The name Prenetics is a fusion of the words, 'Preventative' and 'Genetics'.
When COVID hit they were easily able to turn their hands to testing for the virus. The processes between DNA and COVID testing are similar: A person takes a swab, sends it to a lab and receives secure results.
Their first major client was the Premier League, and as the pandemic started to stabilise, Prenetics was the COVID testing company that allowed live football to return to TV.
As more and more sports, businesses and countries opened up, it was time for the Project Screen brand identity to receive some focus, especially as various government travel schemes were released, such as Fit to Fly and Travel Testing Package.
It had to be green
Prenetics HQ is run out of Hong Kong, so the 'apple green' logo wasn't up for grabs. We also had some restrictions on the website experience… While the UK owns the front end, the back end checkout is also managed in Hong Kong, so the identity solution we created would need to be coherent with their designs.
And finally, a modest budget. We would need to find ways to create a versatile brand without breaking the bank.
Friendly, yet scientific
There are some branding conventions in the healthcare space. White space, although not mandatory, does muster a clinical feeling, so we decided to work in that direction.
We also needed to lean into the B2C side of the brand. While the B2B part of the business is hugely valuable, it's not that visible. B2B COVID testing can happen in hidden places like car parks, hotel conference rooms and even underneath football stadiums.
However, the B2C part of the brand would receive high volumes of web traffic booking COVID tests for travel. This digital traffic changes to physical footfall as people visit the iconic COVID testing pods for their swab—in many ways this was the most important design consideration: How can we make the pods iconic and memorable.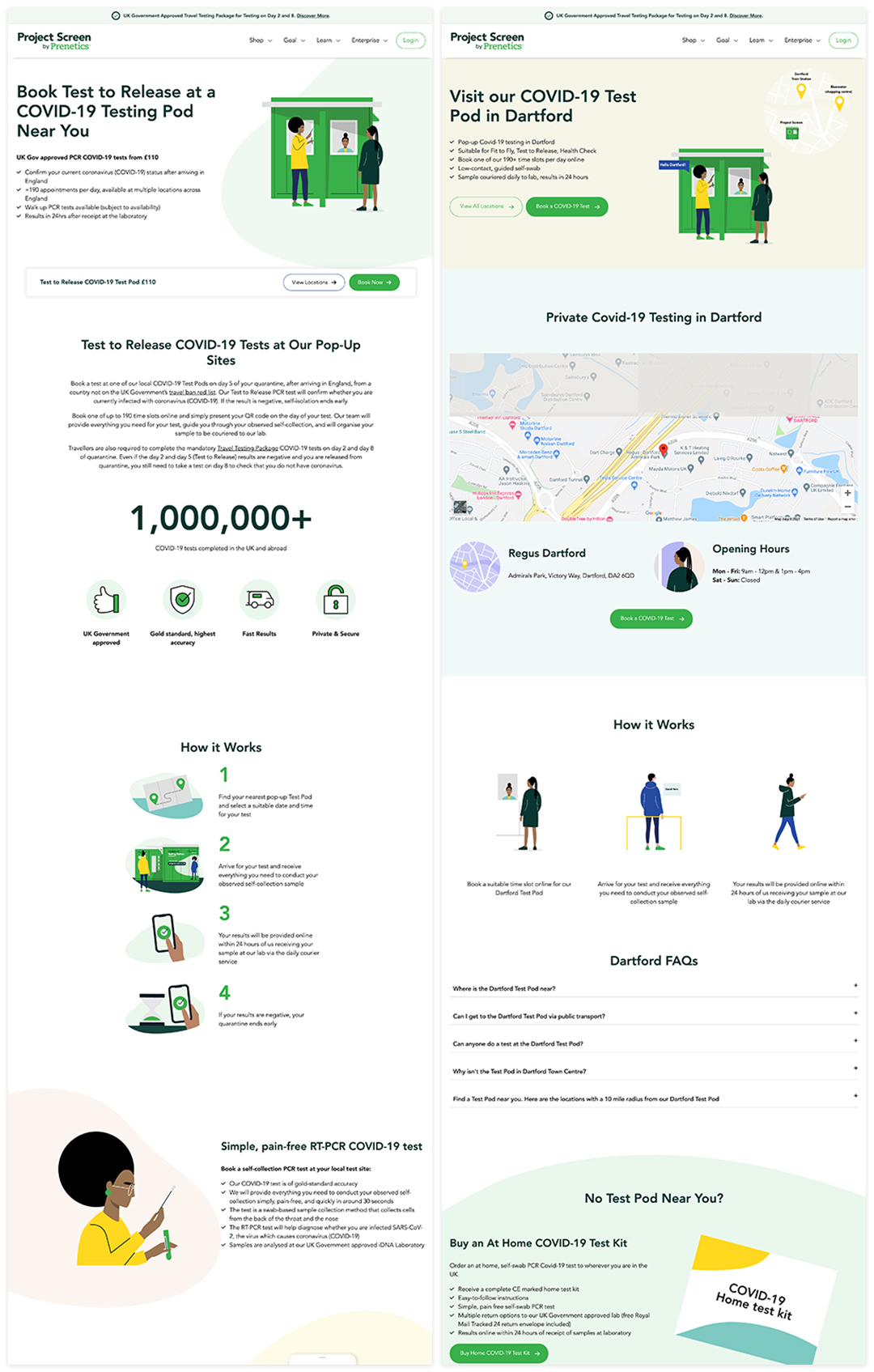 Illustrious illustrations
With all that taken into consideration, we were able to land on an illustrator that had a broad body of work that could be easily customised into 50+ images for the website.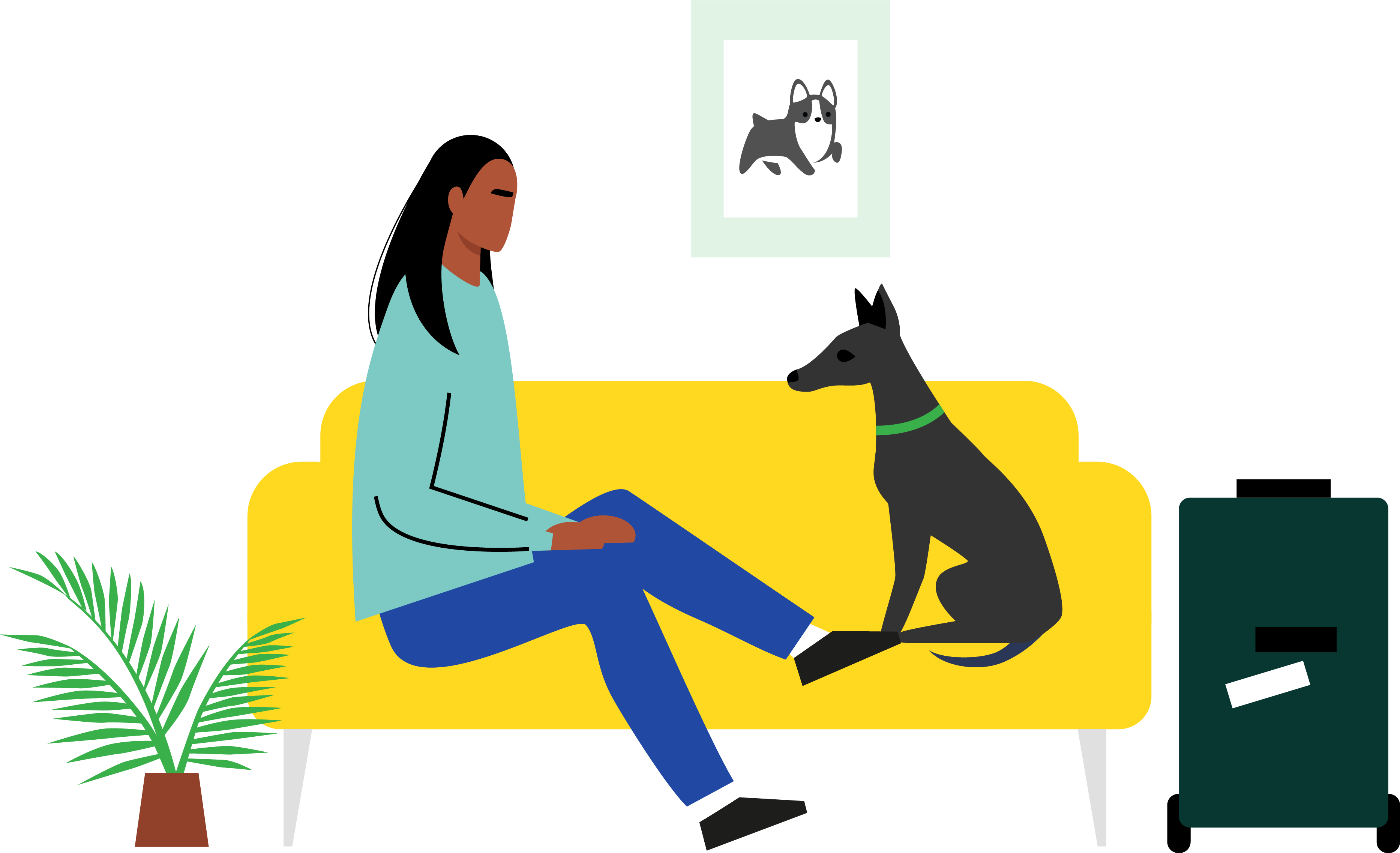 Our designers were then able to add additional elements, just as stylised testing pods in combination with playful blobs to add a bit more colour and depth. To bring the characters themselves to life, we added some facial features, such as eyebrows, glasses and earrings.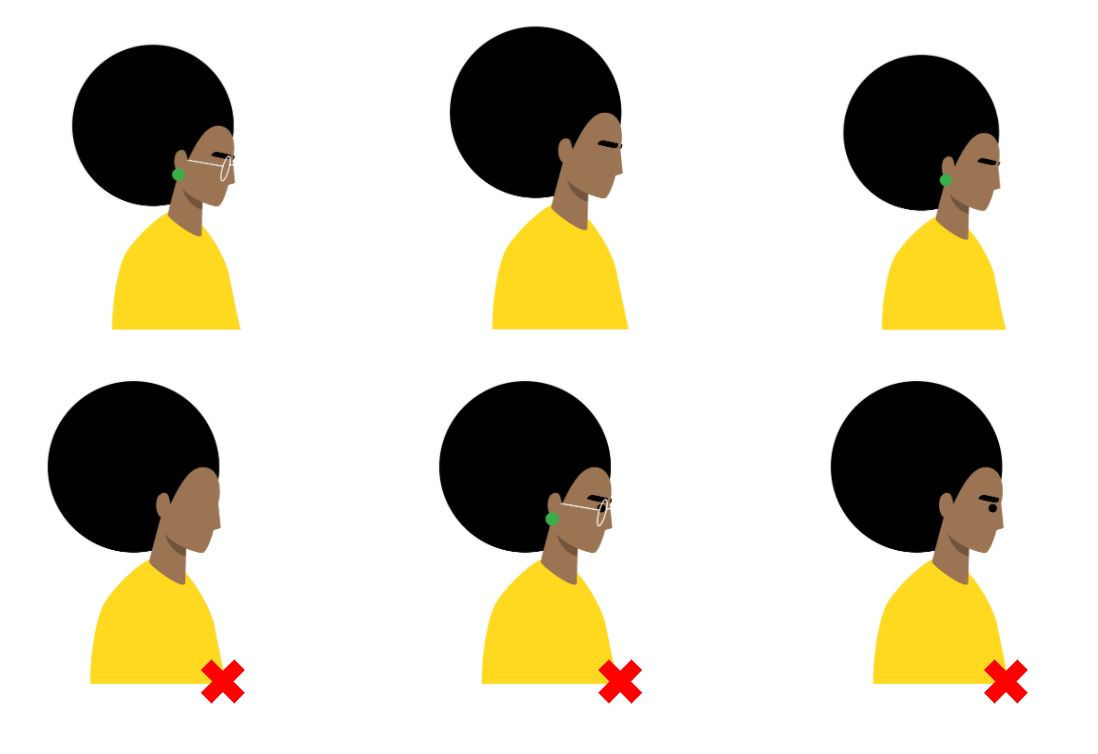 We also created a batch of icons with a lovely sense of simplicity—while being made out of simple outlines, you can tell that they're not 'off the shelf.

We then executed the brand across the website, the pods, ads, video, trucks, trailers, portacabin, site signage and just about everything else you could think of.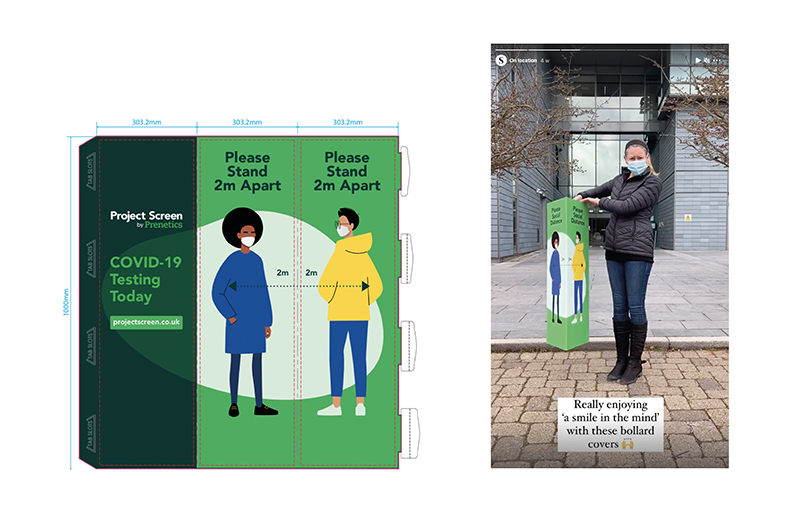 The pods and signage, in particular, showcased the brand. We had originally intended to use a darker green for the base, but we were advised by the production company that this was the same dark green used by the council. Heeding their advice, we went for the 'apple green' with a tasty illustration on both sides. Signage would endeavour to showcase the brand and social distancing for a smile in the mind.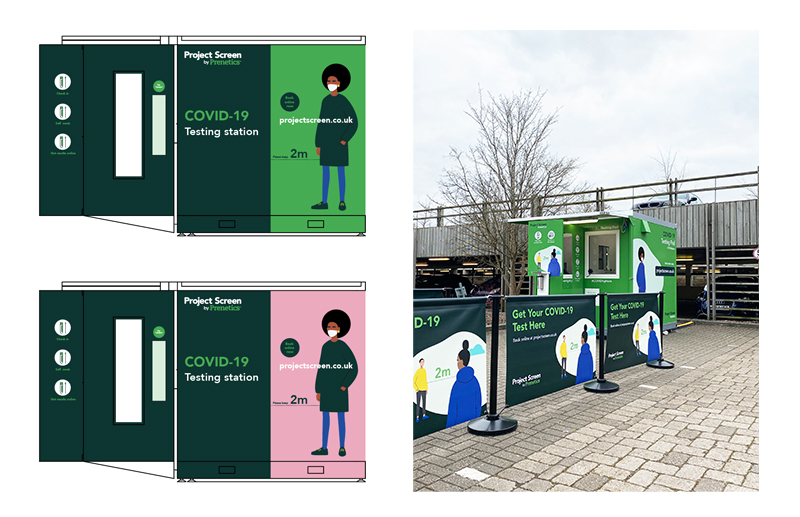 Slick videos
STANCE loves to work with video. We made an explainer video for each of the Government travel schemes that explained how the COVID test worked, using Prenetics' very own (golf)luencer, Mia Baker. We rolled out the green screen and wrapped all 4 videos in a day, as well as a few ads!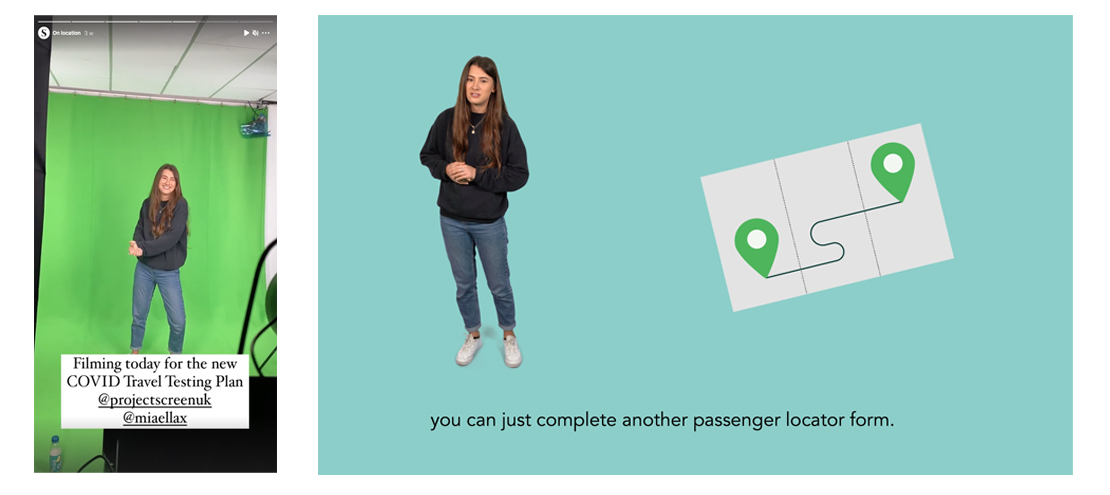 Design credit
A lot of designers had a hand in this brand. The ever-present Alton Dennison over in South Africa, with freelance design support from Limor Guerabli, Alexander Johnson and Joanna McLeod, and filming with Matt Macgilligan, video editor extraordinaire.
STANCE was there the whole time guiding the process, juggling deliverables and managing the various production partners.
If you'd like to visit one of the testing pods, here's where to go:
https://www.projectscreen.co.uk/covid-test-locations/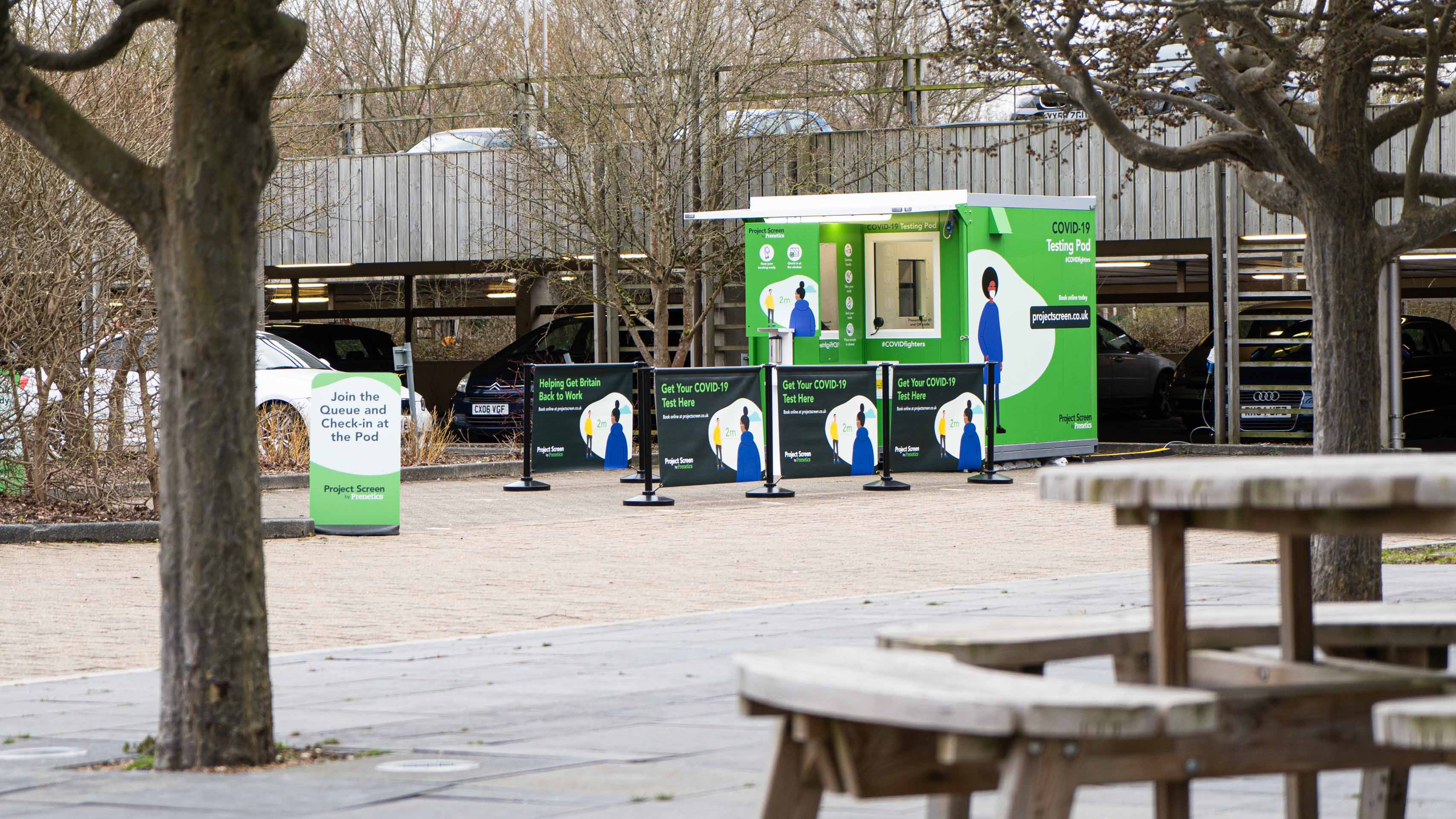 If you liked this blog, check out our case studies with Runway East, Legends and Convex. If you'd to learn more about STANCE, check out our Services, Courses or this interview with MixCloud founder, Nikhil Shah.