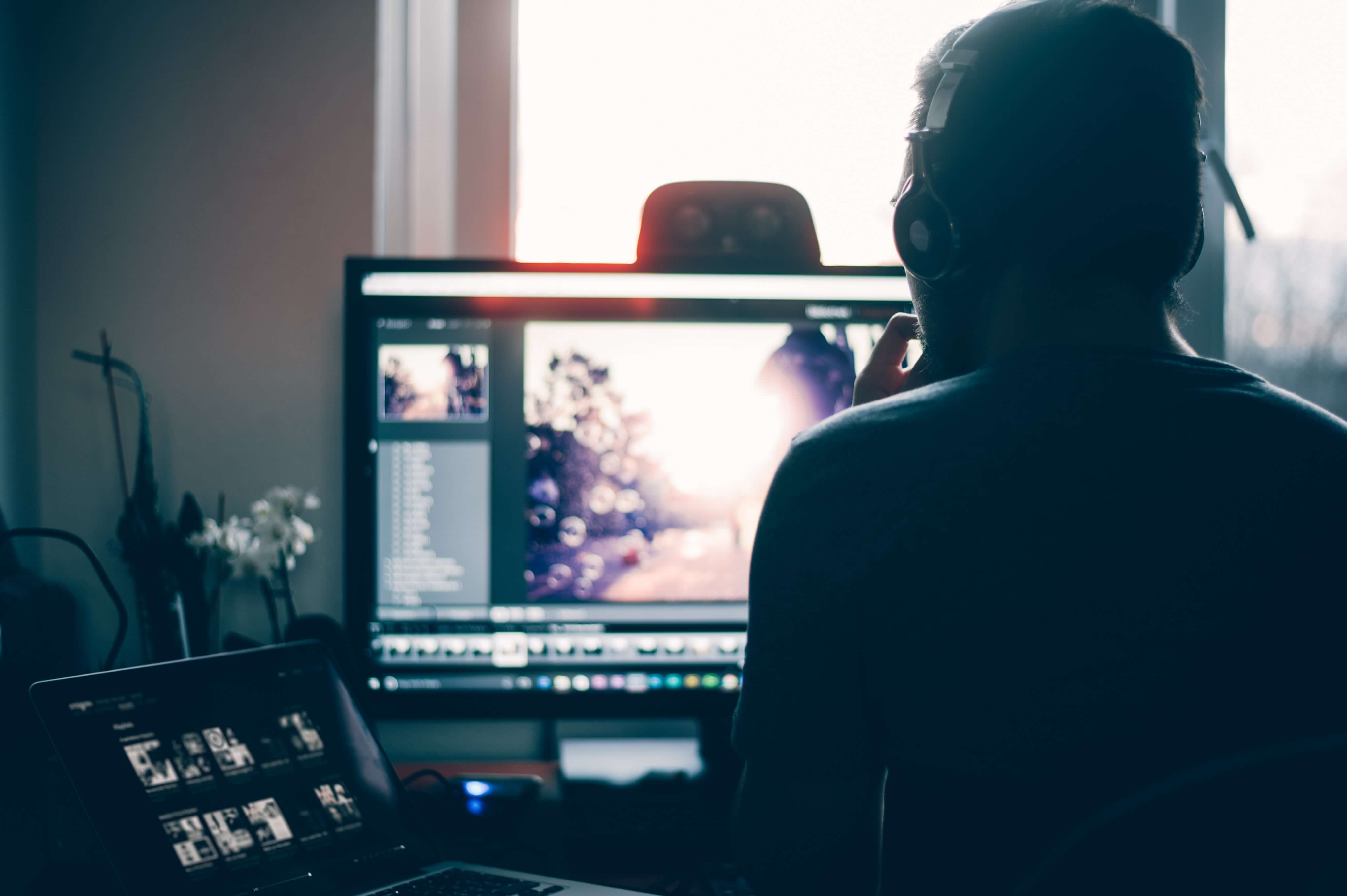 To celebrate the end of UK Lockdown 2, here are the six playlists that STANCE has been listening to the most, during countless hours of WFH.
These are ranked in order of chillness, from most to last chilled.
Pacific Dream


Inspired by my time in LA, this playlist is a mixture of drone and chillwave. You find artists including Brian Eno, Aphex Twin, Nils Frahm and Jon Hopkins.
Perfect for
Filling the room with something other than silence, for peaceful focus, a light mediation or proofreading.
Om Gam Ganapataye Namaha


A yoga friend gave me this playlist and may I direct your attention to the track "Om So Hum" which is 59 mins long and puts you in a trance-like state. There're are also plenty of healing frequencies, such as "741 Hz for Intuition and Problem Solving" by Kev Thompson.
Perfect for
Meditation, humming, chilling, reading and healing.
Moonlight Glow


I typically name my playlists after something in the title of the first song. In this case, "Hey Moon!" by Molly Nilsson. This playlist features tracks from other artists including Sibylle Baier, Dean Blunt and Dirty Beaches. The vibe is relaxing, but these are definitely more 'songs' than 'tracks'.
Perfect for
Emails, social posts, design, editing, deep thought.
Folking Around


This playlist is all about the Indy Folk with artists such as Devendra Banhart, Sufjan Stevens, James Vincent McMorrow and Bon Iver. All these songs are pretty happy folky lucky, enjoy!
Perfect for
Waking up, doing admin and making coffee, organising paper on your desk, exporting films, brainstorming names.
Cosmic Euphoria

This playlist is like Pacific Dream's big sister. It's soaring, there are beats, but it's still well-mannered and won't distract you from times of focus. Enjoy tracks from William Orbit, M83, Fleet Foxes and Solomon Grey.
Perfect for
A step change, writing with gusto, avoiding the post-lunch slump, fiddling with spreadsheets, timeboxing your next day.
I Am 80s Funk


Party time with this playlist! The day's over and it's time to get down. STANCE doesn't like mainstream pop, so when it's sing-along time, it has to be the 80s. Check tracks from Duran Duran, Tears for Fears, Simple Minds and, of course, Talking Heads.

Perfect for
Fridays, stepping away from your desk to move around after 3 hrs of calls, doing some press-ups, quick confidence boost for an important meeting.
Did you enjoy this blog?
Try 'There can be only one 'purest' vodka' or 'What is the STANCE methodology and why do you need it?'

Like to learn more about STANCE? View Our Services, Workshops or read About STANCE.